| | |
| --- | --- |
| | Web Novel Materials: WARNING! This page has details that were all taken from Kugane Maruyama's earlier work of Overlord. The information you found here are like original contents that is likely unique to only just the Web Novel. Readers, this is solely because it is quite unclear whether the Web Novel materials have been carried/retconned over to the Light Novel. Therefore, it is a must for you to read both the light novel and web novel for yourself beforehand to find out and compare it to the main source material. |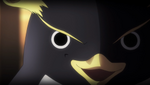 Unknown Intruder, this article requires your contribution to the Overlord Fandom!
It is clearly in dire need of a serious cleanup. You can help the Overlord Wiki out by improving it in a way that matches the wiki's layout guide and standards or simply providing a proofread and grammar check.
Judging from the current state of this page, there is no available image on the Overlord Fandom as of yet to help emphasize its appearance. Since it is lacking visuals, this article requires an image for the first time, the kind which should be high quality and distinguishable.

Unknown Intruder

, you could go out of your way to assist the Overlord Wiki by adding an image that came from any Overlord adaptation to it. It cannot be a fan-art or fan-made. You must upload the official ones visually drawn by the main producers of the light novel, manga and anime adaptations.

Wina Harshia (ウィナ・ハルシア) is a receptionist at the Adventurer's Guild in E-Rantel.
Appearance
[
]
Wina is described as a woman with a rear that is said to be suitable for childbirth.
Personality
[
]
A person with normal sensitivity.[1] 
Background
[
]
Wina works as a receptionist at the E-Rantel Adventurer's Guild alongside her friend, Ishpen Ronble.
Chronology
[
]
Overlord First Half Arc
[
]
While waiting for adventurers by the reception counter, she would sit back and listen to her coworker and an unknown adventurer leader together talking about repelling monsters that appeared near the Great Forest of Tob.
When the adventurer Momon arrived, Wina is given orders from the guildmaster to escort a Brass ranked adventurer to a meeting involving all the major factions of E-Rantel. She guided the adventurer to the meeting room on the fourth floor of the Adventurer's Guild, which had the heaviest guarded secrets according to her.
After Wina return from escorting him to the meeting room, she confronted Ishpen and noticed that her colleague was smitten with the adventurer, Momon. Ishpen's behavior is commented on by Wina much to the former's denial. Wina would briefly discussed with Ishpen about the reason for sending Momon to the fourth floor where an important meeting is being held at.[2]
Various adventurers present curious to why Momon was summoned, were shocked when Wina revealed he was having a meeting with the Mayor.[3]
Abilities and Powers
[
]
Relationships
[
]
Wina was able to notice Ishpen's attraction to Momon based on the girl's behavior towards him. If she sees Ishpen act inappropriately on the job, Wina would reprimand her for not acting as a professional receptionist properly. Wina believes Ishpen was not a bad person, but the latter had one quirk that she disliked. Wina felt that without such quirk, Ishpen would have been a great friend to be around. She considers her colleague's thoughts as strange and weird.
She thought of Momon as an unattractive man that had nothing special about him. After seeing Momon got invited by the guildmaster and how Ishpen behaves around him, Wina begun to grow curious about the adventurer.
Trivia
[
]
This character is only named in the Web Novel.
References
[
]
[

]