This wiki is currently a work in progress!
WARNING: This wiki contains major SPOILERS! Read at your own discretion.
WELCOME TO THE OVERLORD WIKI
INTRODUCTION
Get Started • Create Article • Blog Post • Rules & Guideline • Administrators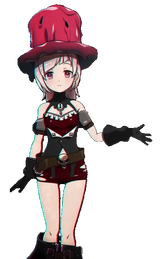 OVERLORD (オーバーロード) is a collaborative encyclopedia designed to cover everything there is to know about the Japanese fantasy novel, written by Maruyama Kugane (丸山くがね) and illustrated by So-bin. This is a fan created wikia so anyone is free to edit or contribute content.
In the year 2138, the era of virtual reality gaming is thriving with different DMMO-RPGs. In the center of its popularity, was YGGDRASIL which garnered the most attention publicly. At some point though, YGGDRASIL, a popular online game begun to lose the vibrancy it used to have and eventually, it was scheduled to be shut down in due time. However, one player named Momonga decides not to log out during the final day of its closure, choosing to sleep within the Throne Room in the meantime while online until the game automatically logged him out. After the game shuts down, Momonga awoke to find himself still in the form of his heteromorphic avatar, a skeleton wizard who later on became "the most powerful magic caster in the world." As the world continues to change all around him, he was met with non-player characters (NPCs) who are beginning to have a consciousness of their own. Upon realizing what his next course of action will be: Having no parents, friends, or place in society, this ordinary young man, Momonga decides to go out, explore and conquer the new world.
ABOUT OVERLORD
In the year 2126, a Dive Massively Multiplayer Online Role Playing Game or DMMO-RPG called YGGDRASIL was given an official release. It stands out among all other DMMORPGs due to its unusually high ability for player freedom. It gave players the opportunity to freely interact with the game world where they can explored the unknown. After an intense 12-year run, the game servers are about to be shut down. Within the game exists a guild, Ainz Ooal Gown, once consisting of 41 members and credited as one of the strongest guilds in the game. Now with only 4 of the members left remaining in the guild, the other 37 were said to have quit the game. Of those 4 only one, an elder lich character named Momonga, continues to actively play YGGDRASIL as their guild leader. He spent most of his hours and money maintaining their headquarters, which is the Great Tomb of Nazarick they worked hard together to design in the past. He invites the remaining guild members but of those who did come during the final day, only one appears and stay around for a short while before leaving. While saddened by the fact that they had to part ways, he accepts the grim reality that his friends have their other lives (both lives are real) to take care of. In the end, he decides to stay logged on for the remaining duration left in the game until the servers shut down and forcibly boot him out of YGGDRASIL once the designated time is long over and pass.
Although the shut-down was already over, Momonga finds that he was still logged in the game and in the form of his game avatar. It appears he was transported into an entirely different New World as its own reality along with the various NPCs in Nazarick who have been brought to life after the transfer. Realizing the state and situation he is in, Momonga tried his attempt in using player functions, such as the chat, a GM call, or even a forced logout, but none of them seem to be accessible at all anymore. With no other options left, Momonga sets out on a quest to learn whether anyone from YGGDRASIL had been sent into this New World with him, refusing to believe that he was the only player transported. Along the way, he takes on the name of Ainz Ooal Gown as a sign of respect to not only represent his former guild members who aren't around, but to also sent a clear message to any other players out there besides himself. As a result, Momonga step foot outside Nazarick and begun his exploration of the surrounding lands and regions in an attempt to figure out what has been transpiring until now. He tried to search for anyone or anything that could help him unraveled the mystery of this world's magical norms and rules which sets it apart uniquely from YGGDRASIL. At the same time, while also ensuring the safety of Nazarick and its denizens first over those who he have managed to befriend with throughout his adventures in the New World.
Community content is available under
CC-BY-SA
unless otherwise noted.