This wiki is currently a work in progress!
WARNING: This wiki contains major SPOILERS! Read at your own discretion.
WELCOME TO THE DATABASE OF NAZARICK'S ARCHIVES WHERE ALL ANCIENT KNOWLEDGE ABOUT THE OVERLORD SERIES ARE DIGITALLY RECORDED ON THE WIKIA!
INTRODUCTION
INTRODUCTION
Get Started
•
Help pages
•
FANDOM University
•
Create Article
•
All Categories
•
All Pages
•
New Photos
•
Recent Changes
•
Multiple Activity
•
Wiki Activity
•
New Pages
•
Rules & Guideline
•
Things to do
•
Administrators
---
The
Grand Library of Nazarick
is a community wiki collectively dedicated to the
OVERLORD
(オーバーロード) series as a whole. This Overlord Wiki is a comprehensive and informative encyclopedia designed to cover everything there is to know about the Japanese fantasy novel, written by
Maruyama Kugane
(丸山くがね) and illustrated by
So-Bin
in English. On that note, this even extends to many other miscellaneous things about or relating to the Overlord series like it's characters, settings, and lore. Since it is a fan created and collaborated wikia, anyone can feel free to edit or contribute content as long as they have a registered account made to officially work on the articles here. As a friendly suggestion to newcomers visiting this site for the first time, you are highly encouraged to make meaningful edits and contributions that helps to keep various Overlord readers well-informed! Your edits do matter as it can prove helpful on improving the credibility of this Wiki's current information and sources. Each and every Overlord reader out there have their own unique role and activities to bring to the Wiki. For instance, you might possess some extent of knowledge about the missing details unwritten for the incomplete articles to fill in. Do it not only for the benefit of assisting the Overlord Wiki, but also for the sake of the Overlord Fandom Community overall as well. Either the admins or your fellow editors will be on the lookout, ready to monitor all of your editorial contributions cooperatively so that they can help proofread and grammatically correct the minor mistakes you made along the way. The wikia itself has always remain as a constant work in progress that requires an update by and for any wiki contributors daily, never falling short of being behind the times at all.
ABOUT OVERLORD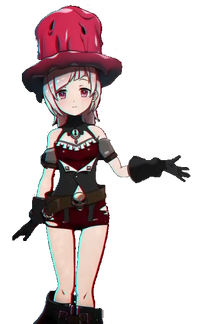 In the
year 2138
, where the era of virtual reality gaming is thriving with different
DMMO-RPGs
, gamers used what was called the
Neural Nano-Interface
which enabled them to get the experience in playing it. At the center of its popularity and heydays, was
YGGDRASIL
which garnered the most attention publicly. Within the game exists a guild organization known as,
Ainz Ooal Gown
, originally consisting of 41 members and credited as one of the top strongest
guilds
. Now with only 4 of the members left remaining in the guild, the other 37 were said to have given up on the game and quit it in the end. Before a majority of his companions gone offline forever since, they gave away all of their precious equipment and items respectively to none other than their guild leader Momonga himself.
Momonga
, was considered to be the one and only guild member around who continues to actively play YGGDRASIL, dedicating his heart and soul to what he loved most. For starters, he spent most of his hours and money maintaining their headquarters, which is the
Great Tomb of Nazarick
they worked so hard together to design in the past. After an intense 12-year run, YGGDRASIL, the online game lost the vibrancy it once have and eventually, it was scheduled to be shut down in due time.
During the final day, Momonga considerately send out several invitations to the remaining guild members who are semi-active. However, among those that did come apart from Momonga, only one happens to answer his friend's invite when nobody else did, deciding to appear and stick with him for a short while longer before logging off. Though saddened by the fact that they had to part ways, he accepts the grim reality that his friends have real life situations to take care of above all than spend time playing video game. As the last sole player in the guild who was online, Momonga decided to continue staying logged on for the remainder of the game's time left, choosing to fall asleep within the Throne Room until the server automatically boot him out. After the game finally shuts down, Momonga later awoke to find himself still in the form of his heteromorphic avatar, an Overlord and a very powerful magic caster. Within Nazarick, he was then met with NPCs who suddenly shown to have a consciousness of their own right in front of him. In other words, he was actually transported into an entirely different New World as its own separate reality along with the various NPCs in Nazarick who have been brought to life after the transfer.
Realizing the state and situation he is in where it's no longer a game, Momonga effortlessly tried his attempts in using player functions, such as the chat, a GM call, or even a forced logout, but none of them seem to be accessible whatsoever anymore. With no other options left, Momonga deliberates the idea of setting out on a long-term quest to learn whether anyone from YGGDRASIL had been sent into this New World besides him, refusing to believe that he was the only player to have been transported after experiencing the end of YGGDRASIL. Realizing what his next course of action will be: Having no parents, friends, or place in society, this ordinary young man, Momonga has made it his objective to go outside the underground tomb to explore, investigate and conquer the vast unknown new world with the help of his subordinates from Nazarick. He goes by the name of
Ainz Ooal Gown
as a sign of respect to not only represent his former guild members who aren't there with him, but to also sent a clear message to any other players out there besides himself that may happen to recognize the so-called player. Momonga step foot outside Nazarick and begun his exploration of the surrounding uncharted lands and regions in an attempt to figure out what has been transpiring until now. He search for anyone or anything that could help him unraveled the
mystery
of this
world
's
magical
norms
and
rules
which sets it apart uniquely from YGGDRASIL.
Mass for the Dead Mobile Game
MASS FOR THE DEAD MOBILE GAME
Mass for the Dead
It is a smartphone game based on Kugane Maruyama's Overlord novel series. The storyline in the game including the appearance and death of characters transpires differently than how it was in the light novels. Consider this game's timeline of Overlord to be its own unique universe different from the light novels plus anime and manga adaptations.
Story Chapters
Follow the adventures of the Protagonist, an NPC who was created to serve Nazarick and obey Momonga's every command, looking to help his master figure out the unknown crisis threatening the fate of the tomb. Players will face-off against new monsters from a different world, having to face them and the corruption negatively affected by it's presence.
Events & Collaborations
Playing as the Protagonist, take part in quests surrounding the game's events and crossovers and find yourself earning items from it along the way.
Featured Article
Antilene Heran Fouche (アンティリーネ・ ヘラン・フーシェ) is the current holder of the Extra Seat in the Black Scripture, the strongest organization among the Six Scriptures.

She was even highly hinted to be the illegitimate child of both the Elf King of the Elf Country and the Black Scripture's former ace who is her mother. Furthermore, she is considered as one of the Slane Theocracy's's most powerful God-kins alongside the Black Scripture's 1st Seat Captain. It was insinuated by the Six Cardinals that she despises her father, the Elf King after he done unspeakable things to her mother including tricking, chaining, and raping her. The origin behind the ongoing war between the Slane Theocracy and Elf Country stemmed from Antilene's vendetta towards the Elf King which led to Six Cardinals from one generation to the next who sought to carry out her vengeful wish.

On the other hand, Antilene deeply yearns to fight challenging battles head-on, looking to face off against any potential foe who is possibly stronger than the former one-on-one. From Zesshi's ideological standpoint, whoever is able to defeat her in direct combat will be the one she is willing to be marry off to, choosing to yield to the strong and bear his offspring. Read more...

So far, since February 22nd 2015, many of the articles that were created within this wiki's library all have its knowledge derived from various Overlord adaptations as their source. You can gain a better understanding of the written content found on the Overlord Wiki by first having already read over the books of the light novel series beforehand.
Unknown Intruder, before contributing to the Overlord Wiki, please be sure to sign up for a free personal account first, or log in if you already have one set up ahead of time. There are plenty of benefits for doing so, as seen here. Another reason of why it's necessary to have yourself registered as a user with an account on here is because anonymous editing has been disabled for this wiki. After that, you can get started and help out the wiki by editing typos, work on adding up-to-date information or leave feedback as comments for article pages.
Please keep in mind that over 50% of our Wikia visitors access content through utilizing mobile platforms such as tablets and smartphones rather than desktop. For that reason alone, there will actually be several custom templates which may not work properly or show up on some if not all mobile devices. To make sure everything looks great to all old and new visitors who are reading this, do consider following our best practices.
If you need support, you could always refer back to either the Help pages, Wiki tutorial, FANDOM University or even ask an admin whenever necessary.
Are you an experienced editor by any chance? If so, you can go ahead and check out the Community Page or Special pages to see whichever areas of the wiki are in dire need of your assistance for cleanup. Particularly, your cleanup work could begin here and now with these:
---
Article stubs • Wanted pages • Orphaned pages • Dead-end pages • Broken redirects
Blogs
Preferred Roles -
https://overlordmaruyama.fandom.com/wiki/YGGDRASIL?so=search#Parties
Approximate St…
See more >